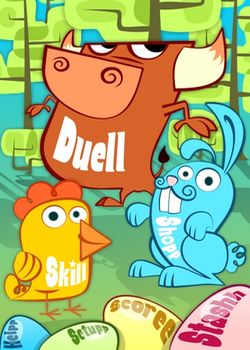 Title: EggsEggsEggs (iOS)
Publisher: Apple Appstore
Developer: 1337bit
Year of release: 2010
Egg tapping or egg jousting where you tap your decorated hard boiled egg against the eggs of other players is a traditional game played in the easter season throughout the world. Now you can take part in the clash of eggs with your iphone. The game can be played in two modes.
Be careful and try not to lose those precious ones, they are quite unique and will prove valuable in the future.